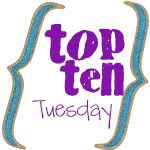 Lent: the 40 weekdays from Ash Wednesday to Easter observed by the Roman Catholic, Eastern, and some Protestant churches as a period of penitence and fasting (Merriam-Webster)
When I think of Lent, I think of reflection. It can be a very somber time, but also a time of great gratitude, anticipation, and hope.
That is a lot to ponder in those 40 days.
And I want to make the next 40 days full of all those things for our whole family…
Reflection.
Gratitude.
Anticipation.
Hope.
These are the TOP TEN things we're planning at Home with the Boys to make the most of the Lenten season…
1. The Daniel Fast. Our church does a 21 Day Fast leading up to Easter Sunday and the Daniel Fast is one of the options. I did this last year – a big step for me, considering how much I love food (sad, I know) – and it was life-changing. I also blogged about it daily for our church. This year, the hubby and I will both be doing the fast, and I am anxious to see how God leads and guides us during that time – denying ourselves, breaking free from the power of food and letting God move in mighty ways.
2. Reading through the Gospels. We will use The Jesus Storybook Bible
and Beginning Reader's Bible (watch for a giveaway later this week!) for family readings because it really draws the boys in to the story.
3. Resurrection Eggs. I first heard about this idea at MOPS a few years ago and I know the boys will really enjoy it, and begin to understand it, this year.
4. Adding our voice to this video project, a communal reading of Ephesians from people around the world. Big J will be reading Ephesians 2:13 and I will be reading 2:14. There is still room for you to add your voice to a verse!
5. Easter Eggstravaganza at our church. This is a fun Saturday morning of all things Easter! It is actually an outreach to the community and hundreds of people show up for the Easter egg hunt, games, pony rides, food and a Gospel presentation.
6. Discovering new life. Everywhere we go. Getting outside more and admiring the beauty and promise of new life all around us.
7. Resurrection Rolls on Easter weekend. Meant to do these last year but it just didn't happen. Can't wait to make them with the kids.
8. Lenten Lights. Wow – this is so simple, but powerful. I will get candles from the Dollar Store for this purpose and do this during Holy Week.
9. Lots of Easter books. Books always provide the opportunity for discussion with our boys and I'm hoping to find some at the library! I need recommendations! What are your favorite kids' Easter books?
10. Decorating our home for the upcoming ultimate celebration – the Resurrection! This year that will include these Easter Countdown Blocks, made by my friend Stacie and her family!  They are a great way to add some spring decor to your home, and you and your children will have fun counting down the days until Easter! Plus they are very heavy duty – a must in this house of boys!
Stacie is offering a set of these adorable countdown blocks to one of you!
To enter the contest, click over to Stacie's site, enter your name, email address and "Home with the Boys" in the referral section.  And just to be sure, leave a comment here telling me you entered!
You will have until Thursday, March 10th at midnight to enter, so go now!
*****
What does your family have planned for this Lenten season?
*****
I'm also linking up here today!