Congrats to Sarah Halstead for winning prize pack #1! Please e-mail me at erin (at) homewiththeboys (dot) net to claim your prize!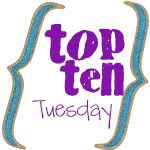 Amanda has the most fun Tuesday link-up ever. I watch every Tuesday as she lists post after post on Twitter and I love the variety!
And this week I got an idea so I am joining in!!!
As I was cleaning up around our house this weekend, I was looking at all the great resources we have for helping our children discover more about Jesus and their faith. And I just had to make a list.
So this is my Top Ten Favorite Resources for Instilling Faith in Our Boys!
1. Seeds Family Worship – This has been the number one most effective tool in our house for hiding the Word of God in our hearts. Yes, not just our boys, in our hearts as well. Word-for-word Scripture set to extremely well-done and catchy music – even I can't stop singing it and find myself WANTING it on as we go about our day. Seeds is a beautiful thing.
2. The One Year Devotions for Preschoolers 2
 – These short devotions with adorable pictures are just the right length for our boys' short attention spans. Sometimes at bed time, sometimes during a meal – these are a great way to fit more God time into your day with your children.
3. The Rizers CD – This CD was brand new to our ears in just the past few weeks and it is requested daily by the boys. Like Seeds, the Rizers (short for Memorizers) sing Scripture set to fun rock music AND they have fun cartoon character band members that kids latched on to quickly. We put this on at the end of four-year-old Sunday School last week and immediately kids were up and dancing – to Scripture. Gotta love that!
4. Little Boys Bible Storybook for Mothers and Sons
 – No, this is not a full Bible, but a Bible storybook geared to capture the unique minds of boys. Stories such as David & Goliath and Daniel & the lion's den, illustrated, and followed by short devotions and discussion questions for moms and boys to work through. I picked this up at garage sale for a quarter, but it is worth the full price!
5. Veggie Tales – No need to explain much here, but some of our favorite veggie Bible stories include Josh and the Big Wall, Rack, Shack and Benny and Mo and the Big Exit.
6. Hands-On Bible
 – This is also a new resource to our family and a fabulous one that we will use for many years to come. This IS a full Bible, full of great bios, history lessons and activities to get your kids actively involved in learning about God. The bright colors would capture any child's attention and the hands-on projects will make the stories and lessons stick with your kiddos.
7. What's in the Bible DVDs – Oh, the wonderful wit and wisdom found in these DVDs. My children love the puppets and songs, and I love the real Biblical knowledge being absorbed by them AND me. I have actually learned a LOT in just the first two DVDs and am anxious to catch the next ones as they come out!
8. The If-Then Chart – From Doorposts, this chart combines Scripture and discipline to give both parents and children consistency in consequences. I can't tell you what a blessing this has been for us as we try to instill Biblical values in our boys through the everyday circumstances that come with parenting – disobedience, foolish speech, lying, etc. There is also a Blessings Chart to accompany this which helps establish reward systems for exhibiting Biblical values.
9. Slugs and Bugs and Lullabies – This CD may not be Scripture set to music, but the love of God and beauty of His creation – especially our children – is at the heart of this sometimes fun, sometimes touching, always wonderful CD. The title song is fast-paced, tongue twister list of God's creation, but really focuses on the fact that God made me! I often catch my children singing the catchy songs from Slugs and Bugs and I know that the truths they are teaching are getting tucked away for later.
10. Little Praise Party CD and DVD – This is the newest resource added to our house and it is definitely popular! I am a new fan of Yancy, and the CD and DVD are played every day around here! The music is rockin', the DVD is so fun and I hear my boys singing about giving their hearts to Jesus (to the tune of the Hokey Pokey!) and asking more about what that means! What more could a parent ask for?! Oh, and we've officially arrived at the air guitar stage at our house because of the DVD!
And to continue our 2nd Blogiversary fun, we are giving away a great faith prize pack including the Little Praise Party CD and DVD from Yancy, and a fabulous, meaningful necklace from Ashley at Disciples Cross (actual color may vary):
Ashley is a fellow Relevant attendee! Here is more about the Disciples Cross:
Created based on Matthew 16:24:
The Disciple's Cross is made up of three distinct components. The simulated leather cord reminds us of the leather straps used to beat our Savior; the wrapped wire stands for the thorn branches twisted into a crown to mock the King of Kings; and the nails represent the large spikes that were driven into the hands and feet of the Lord of Lords.
As you carry your Disciple's Cross with you, consider the sacrifice that Jesus made for you and take up your cross and follow Him.
I think this is another beautiful way to make faith apart of everyday life – jewelry with meaning and a message, a tangible reminder of what He did for us.
These usually retail for $10 each (not including shipping), but they are listed at $8 (including shipping) right now on her website!
To win this great faith prize pack, just leave a comment telling us:
What is your favorite faith resource for your family OR which one of the above would you love to try?
After that, you may enter again by leaving separate comments for each of the following:
*Follow Yancy on Twitter @yancynotnancy
*Follow Ashley on Twitter @apichea
*Tweet about this giveaway, linking back to this post
*Post about this giveaway on Facebook, linking back to this post
This giveaway ends at midnight TONIGHT so enter now!
And oh yes, another new giveaway starts tomorrow!